About
Jimmy Choo is a British fashion house, encompassing a complete luxury accessories brand. Founded in London in 1996, Jimmy Choo has evolved from iconic shoes into handbags, small leather goods, scarves, sunglasses, eyewear, belts, fragrance and men's shoes.
CEO Hannah Colman and Creative Director Sandra Choi share a vision to nurture one of the world's most treasured luxury brands. Glamorous, timeless, playful, distinct – Jimmy Choo products represent fine Italian craftsmanship and are unsurpassed for their quality and detail.
Jimmy Choo is part of the Capri Holdings Limited fashion luxury group. The world-renowned brand has a global store network encompassing more than 150 stores and is present in the most prestigious department and specialty stores worldwide.
Current vacancies
Diversity and inclusion are embedded in the DNA of Jimmy Choo. We foster an inclusive environment where employees and customers of diverse backgrounds are welcomed, valued and celebrated. We are proud of our commitment to diversity, equality and inclusion, and we will continue to advance these principles wherever we do business. Our doors are open to all.
Jimmy Choo is part of the Capri Holdings Limited fashion luxury group. During the application process, Jimmy Choo will collect, process and use your personal data, for a range of different purposes. Find out more about what data Jimmy Choo processes and why, by reading the Jimmy Choo Applicant Privacy Notice Summary here and the detailed Jimmy Choo Applicant Privacy Notice here.
Working at Jimmy Choo
MISSION:
Our mission is 'To capture the Hearts of Women and Inspire Men Around the World'. To achieve our mission, we thrive on talent and passion. We are a great place for smart people with an urgent passion to build the brand and serve the client.
CULTURE AND VALUES:
While the company is now a global enterprise with affiliates around the world, we have worked hard to retain what we refer to our culture. In doing so, we continue to strive for both a professional atmosphere on par with the world's great luxury and retail brands along with that original entrepreneurial creative spirit and personal touch. As a way of recognising and celebrating our unique culture at Jimmy Choo, we encourage all our employees to embrace and live our values.
OUR VALUES:
Heritage - OUR PAST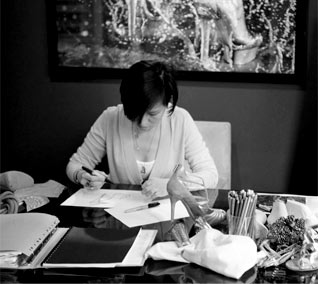 We respect our entrepreneurial heritage and never forget that our brand began in a humble  shop - offering extraordinary service, design and quality.
Culture - OUR PASSION
We thrive on talent and passion.  We are a great place for smart people with an urgent passion to build the brand and serve the client.
Teamwork - OUR PEOPLE
No one person or team can do it alone.  The brand is bigger than any individual.  We challenge, align and show a united front.
Creativity- OUR LIFEBLOOD
We lead through our creativity whether in designing beautiful product or improving service to our stakeholders. 
Client Focus - OUR JUDGE
There is one version of the truth - the client is our judge and jury.
Integrity - OUR VALUES
We are always proud of what we do and how we treat each other. We have high ethical standards and give back to the communities we serve.
As such, we know that people are the greatest asset of the company and what drives our brand and our business.  No matter what their role in the company, we encourage them to learn more about the heritage of the company, the vision for the future of our brand and how you can apply our values to your role.